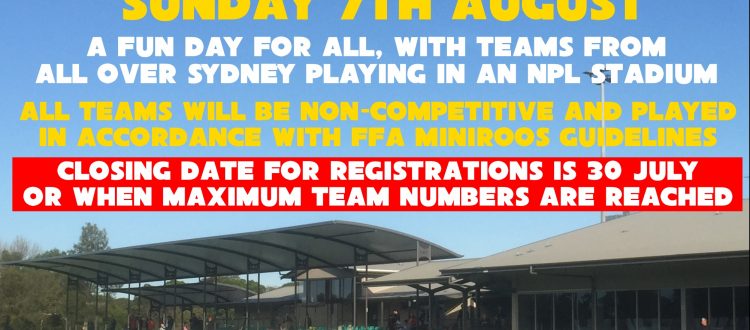 2016 U6, U7 & U8 GALA DAY REGISTRATION AND INFO FORM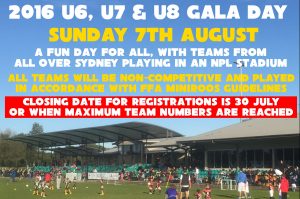 GALA DAY | U6, U7 & U8 | SUNDAY 7TH AUGUST
Rockdale City Suns are proud to announce that we will again be hosting our annual U6, U7 & U8 Gala Day in an NPL 1 Stadium, the Ilinden Sports Centre – 468 West Botany Street, Rockdale, on 7th August.
This highly anticipated fun day showcases some of the best young talent not only from our Club, but from the St George Football Association Clubs, the rest of Sydney as well as Clubs from beyond.
With 1,000 undercover seats in our grandstand, a jumping castle to keep the kids entertained between games, a canteen operating all day long, and a new electronic scoreboard to keep exact time, this will be another well run and enjoyable day for the kids and parents alike.
Download and complete your registration form below and return it to our Juniors President – George Trajkovski – via email on goce@optusnet.com.au
We look forward to welcoming you!