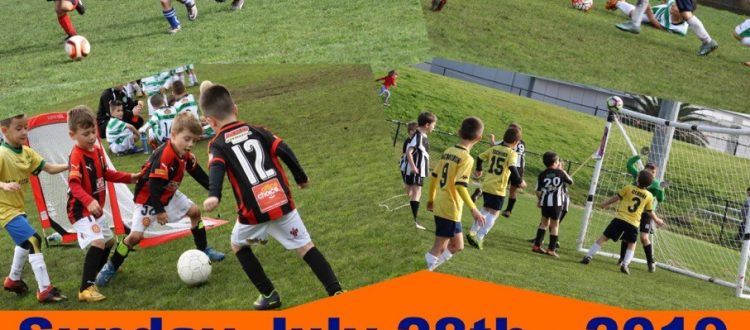 2019 ROCKDALE UNDER 6-8 GALA DAY!
Our annual gala day for under 6-8's is taking place on Sunday 28 July 2019.  Do not miss out as this is always a fully subscribed event.  With teams coming from across NSW, it is a fun packed day playing on our state of the art synthetic surface.
To download the entry form and rules, click here.
For ease of reference, the documents are replicated below.
JUNIOR GALA DAY TEAM APPLICATION FORM
TEAM INFORMATION
| | |
| --- | --- |
| Club Name: | |
| Team Name | |
| Age Group: | |
TEAM MANAGER/CONTACT
| | |
| --- | --- |
| First Name: | |
| Last Name: | |
| Email: | |
| Mobile: | |
| Home Phone: | |
| Work Phone: | |
| Fax: | |
ROCKDALE CITY SUNS – GALA DAY
Entry Fee – Per Team:
U6's AND 7's- $140 U8's – $220
TO FINALISE YOUR TEAMS ENTRY YOU MUST:
1. ELECTRONICALLY TRANSFER YOUR TEAM ENTRY FEE
TO THE FOLLOWING ACCOUNT:
Name: Rockdale City Suns
BSB: 082-184 Acct: 79-711-7643
EMAIL YOUR COMPLETED APPLICATION FORM, TEAM PLAYER LIST, AND RECEIPT CONFIRMING PAYMENT OF THE ENTRY FEE TO:
goce@optusnet.com.au & omickoski@hotmail.com
NUMBERS ARE STRICTLY LIMITED AND SO GET IN EARLY. PLEASE NOTE THAT ALL COMPLETED APPLICATIONS MUST BE SUBMITTED BY THE FOLLOWING DATE: 30 JULY 2016
  ROCKDALE CITY SUNS – GALA DAY
TEAM PLAYER LIST
| | | | | |
| --- | --- | --- | --- | --- |
| Player Number | Last Name | First Name | Date of Birth | Office Use |
| | | | | |
| | | | | |
| | | | | |
| | | | | |
| | | | | |
| | | | | |
| | | | | |
| | | | | |
| | | | | |
| | | | | |
| | | | | |
| | |
| --- | --- |
| Team Coach: | Phone: |
| Team Manager: | Phone: |