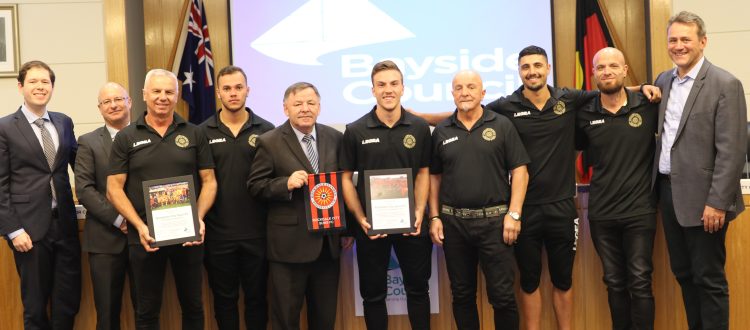 BAYSIDE COUNCIL PRESENTATION
Last night at the commencement of the Bayside Council General Meeting, our first grade and under 20 teams were presented with a special certificate to acknowledge those respective teams winning the 2019 Maso Cup.
We would like to thank Bayside Council, including Mayor Bill Saravinovski, the Councillors, Steve Kamper – Member for Rockdale, Meredith Wallace- General Manager Bayside Council.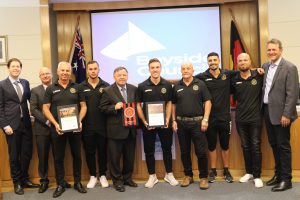 Pictured left to right:  Councillor Ed McDougall, Councillor James McDonald, Louie Belevski Club Secretary, Joshua Jenicek- under 20's, Mayor Bill Saravinovski, Jacob Botic- under 20's captain, Louie Spaseski- RCS committee, Alec Urosevski- first grade, Jim Eleninovski- RCS committe, Steve Kamper MP.