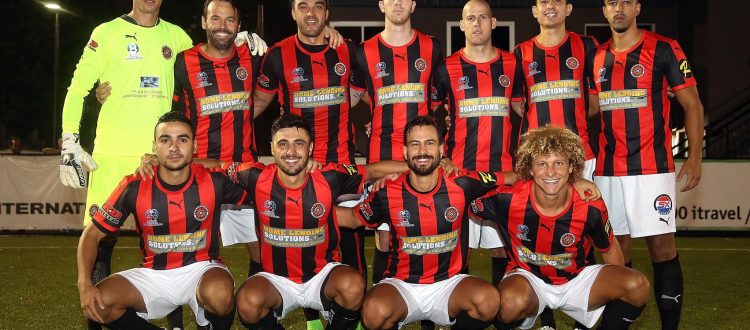 Energetic Sky Blues undone by Suns
Experience and savvy football helped Rockdale City Suns to a hard fought 2-1 PlayStation®4 National Premier Leagues NSW Men's win against a relentless Sydney FC on Saturday.
A goal from Jordan Figon midway through the second half was the difference as the burly striker powered the ball home from close range at Lambert Park.
Rockdale's Alec Urosevski and Sydney's Chris Zuvela also found the back of the net in a match which could've featured a very different result with an explosive Sky Blues attack a constant threat.
Sydney FC were on a mission to prove they are no shrinking violets in the opening stages of the match.
The rapid pace of Sydney attackers Bai Antoniou and 2016 PS4 NPL 2 NSW Men's Golden Boot winner Charles Lokolingoy caught Rockdale off guard but the visitors did enough to prevent any real opportunities on goal.
Rockdale's big name signing Ante Covic was called into action for the first time in the 10th minute when he was forced to make a diving save to his left to deny a stinging shot from Sydney's Chris Zuvela.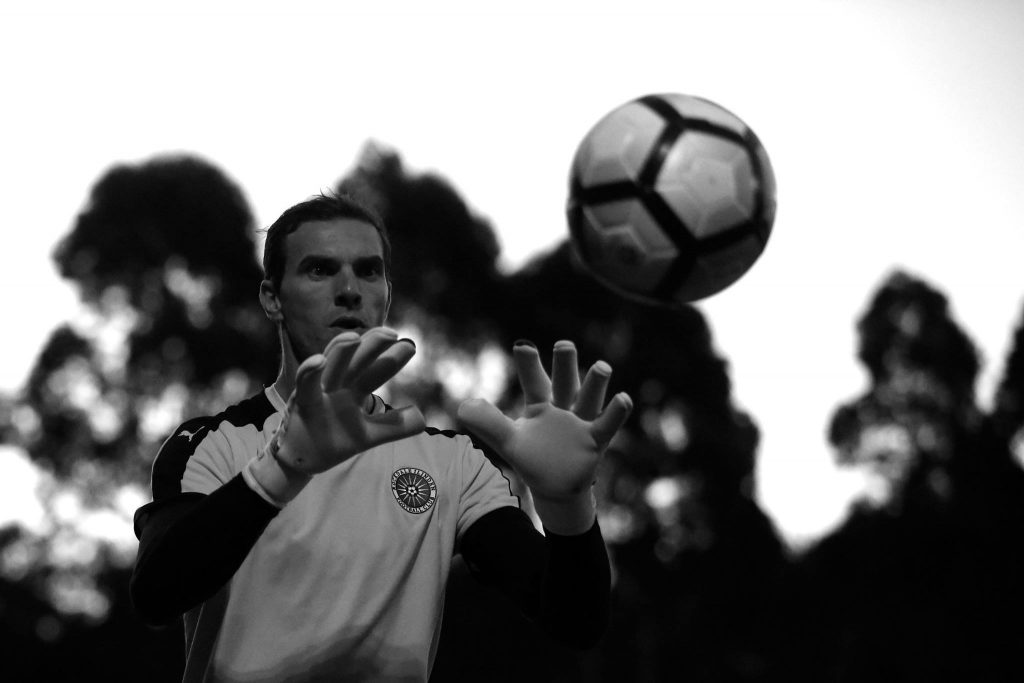 Rockdale worked their way into the match as the half progressed with the Sky Blues rapid attack beginning to fade.
A Rockdale free kick from 30 yards out from goal in the 18th minute proved to be a game changer.
A pin point delivery from Paul Reid hit Alec Urosevski in stride with the zippy winger volleying over the head of the Sky Blues shot stopper.
The goal was a wake-up call for the competition young guns and Sydney FC fired back into action.
The pace of Lokolingoy, Antoniou and midfielder Chris Zuvela continued to trouble the Suns.
Covic was once again called into action with the veteran gloveman making a string of acrobatic saves.
Sydney finally found a breakthrough in the 37th minute after a slick passing movement from defence.
Chris Zuvela used his pace to break through the defence and placed his shot past the outstretched arms of Covic to tie the scores at 1-1
On the cusp of half-time Rockdale were unlucky not to take the lead again as Urosevski cannoned a free kick into the crossbar.
There was more of the same from Sydney in the second half with their pacy attack challenging the Rockdale defence.
Will Mutch missed a golden opportunity in the 53rd minute when his shot was blocked by the Rockdale defence.
The Suns dug deep and were rewarded for their perseverance in the 76th minute.
Second goal for Rockdale Suns started well in Rockdale's own half with Toufic Alameddine beating 3 defenders as he cut infield from his right wing and put new Suns signing, Jordan Figon through who slotted the ball past the keeper from an acute angle.
Sydney pushed for a late equaliser and were unlucky in the 82nd minute when Juan Zapata's shot was blocked by Rockdale captain Daniel Petkovski as the visitors clung onto a 1-2 win.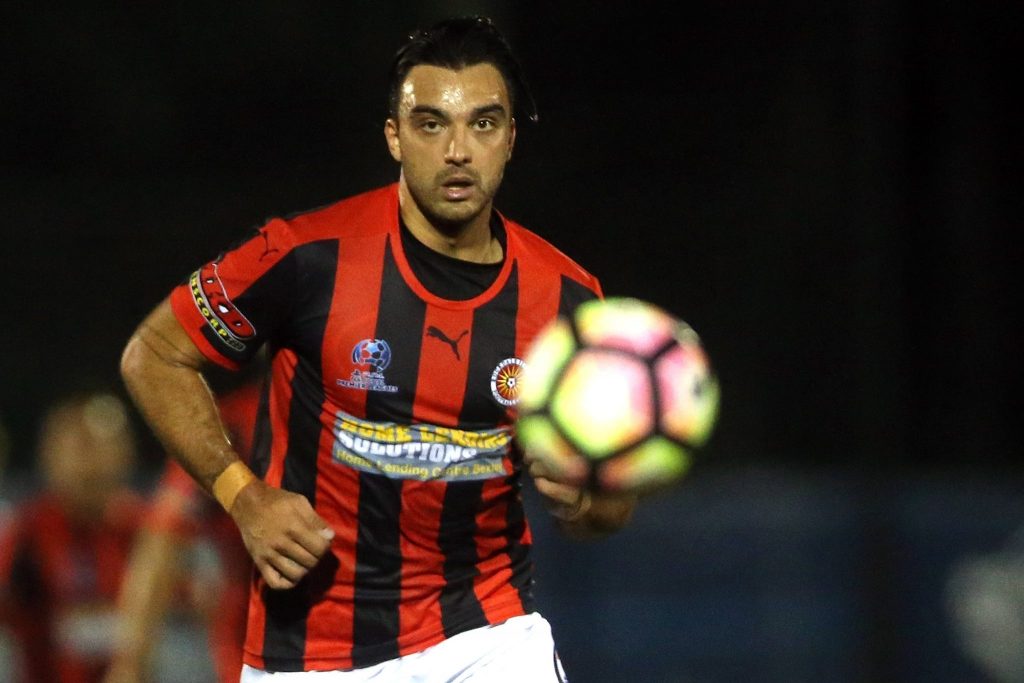 Suns coach Paul Reid said he was proud of the way his players dug deep against a relentless Sydney attack.
"I think it has been a few years since Rockdale has won in the first round so to collect all three points is a great feeling.
"Sydney are a quality side and shouldn't be underestimated this season".
"We were pushed all the way but everything we had been working on through the preseason helped us get the win in the end.
Another proud coach was Sydney FC gaffer Robbie Stanton who felt his team was unlucky to come away from their first game at this level without any points.
"We dominated the game in my opinion. In the end experience helped get Rockdale home," he said.
"As a team we can take a lot from this game. It was a quality performance and it goes to show that this is a team made to perform against quality opposition.
"If we play this way all year but not win a game I will still be very happy."
Match Stats
Sydney FC: 1 (Chris Zuvela 37')
Rockdale City Suns: 2 (Alec Urosevski 18', Jordan Figon 76')
Lambert Park, Leichhardt
Saturday, April 11 2017
Referee: Michael Weiner
Assistant Referee: Raymond Osborne & Jack Bell        
Fourth Official: Nathan McOrist
Sydney FC: 20. Thomas Heward-Belle, 3. Patrick Flottmann, 4. George Timotheou, 6. Nicola Kuleski, 9. Bai Antoniou (8. Juan Zapata), 11. Christopher Arditti, 12. Charles Lokolingoy, 14. Cristian Gonzalez, 16. William Mutch, 17. Chris Zuvela (2. Brendan Curtis 77'), 21. Andreas Agamemnonos
Substitutes not used: 1. David Malishev,,, 38. Sam McIllhatton, 40. Alusine Fofanah
Yellow cards: Timotheou  
Red cards:
Rockdale City Suns: 22. Ante Covic, 2. Daniel Petkovski, 4. Trent McClenehan, 5. Paul Reid, 6.  Blake Riccuto, 7. Alec Urosevski,8. Aleks Canak, 12. Idriss El Hafiane (Harris Gaitatzis 62′), 15. Nicholas Petrillo, 19. Patrick Savor, 23. Jordan Figon (11. Jonathan Grozdanovski 80')
Substitutes not used:1. David Bradasevic, 3. Steven Hesketh
Yellow Cards: McClennehan
Red Cards: Nil
Player Ratings
3- Ante Covic
2- Alec Urosevski
1 – Charles Lokolingoy
Photos supplied by NPL NSW. To see more photos of the match between Sydney FC v Rockdale City Suns FC please visit NPL NSW Facebook Page
This article was first published by Football NSW – (NPL NSW) and re-edited by Jim Stefan for RCSFC website.