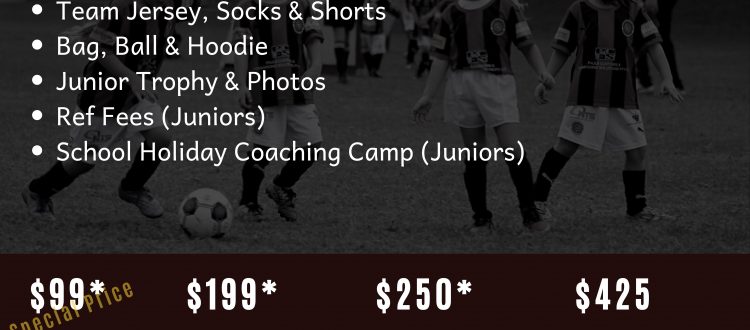 FINAL CALL- JUNIOR REGISTRATIONS!
Do not miss your chance to join our fast growing Juniors.
Registrations are nearing completion for our Juniors.
We have limited vacancies across the grades.
In particular, we are looking for additional girls to join our under 6, under 7, under 12 and under 14 teams.
To register:
Obtain your active kids voucher from the Services NSW website entitling you to a $100 deduction from your standard registration;
Go to www.playfootball.com.au locate Rockdale City Suns Juniors, and follow the prompts.
Don't wait.
For more info, call one of our Juniors contacts. See the Contact page for numbers.