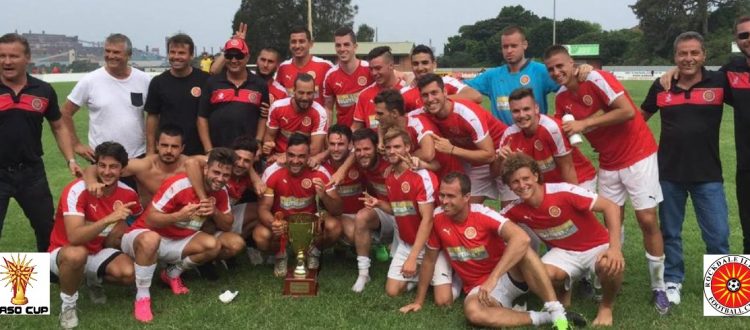 Flip TV Official Broadcast Partner of RCSFC for 2017
Flip TV official broadcast partner of 2017 Maso Cup and major sponsor of Rockdale Ilinden Football Club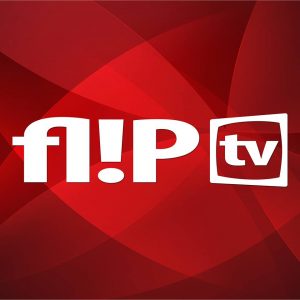 Flip TV proudly announced that it will be a major sponsor of the Rockdale Ilinden Football Club for both the National Premier League NSW (NPL NSW) and 2017 Maso Cup.
Flip TV are proud to mark their first foray into the NPL NSW with the Rockdale City Suns, signing with the team for the 2017 season.
In addition, Flip TV will be the Official Broadcast Partner of the 2017 Maso Cup to be held in Sydney from 27 January to 29 January 2017. The Maso Cup brings together over 25 teams from around Australia to participate in a short form, eleven-a-side competition over three days. The Rockdale City Suns are the current reigning champions.
The agreement marks a new milestone for Flip TV in Australia. It is the first time an Australian IPTV provider has partnered with an NPL NSW team to bring local content to the television sets of Macedonian expats and decedents in Australia. Flip TV recognises the importance of grassroots football in Australia.
Andrew Heinrich, Head of Marketing for Flip TV said: "We strongly believe in connecting with our local communities through their passion for sport, and have been looking for the right partner for Flip TV in Australia's sports arena".
"Since we first established in Australia in 2015, Flip TV has received tremendous support from the Macedonian community. This partnership with Rockdale City Suns is a reflection of our ongoing commitment to expat communities in Australia. We look forward to sharing in our customers' love for football, supporting their commitment to grassroots football and in building an even stronger brand connection with our Macedonian customers through this partnership".
Dennis Loether, President of the Rockdale City Suns said: "Flip TV is the leading subscription TV provider for Macedonians in Australia, so we're thrilled to have them join the Rockdale City Suns as a Major Partner and Official Broadcast Partner of the 2017 Maso Cup".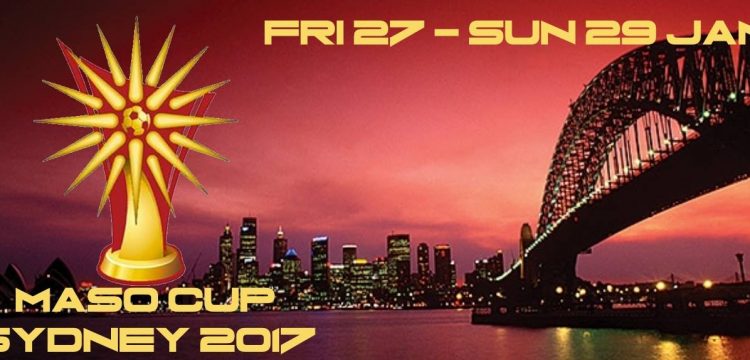 "This is a significant partnership for our football club and, as Flip TV's own brand message suggests, we're excited to bring unparalleled access of the NPL NSW to the expat communities of Australia. We look forward to welcoming Flip TV to our Rockdale City Suns family and working with them in the years to come."
As part of the Partnership, Flip TV will receive prominent branding at the Rockdale City Suns home games and will engage the players in exclusive marketing and promotional activities. Supporters can also look forward to an enhanced match day experience at the Ilinden Sports Centre in the upcoming 2017 season.
Football fans wanting to watch the 2017 Maso Cup and NPL NSW games can subscribe to any of Flip TV's Balkan* packages from $9.95 per month.
Customers can connect to Flip TV by visiting THIS LINK or calling 1300 354 788.
Flip TV, proud sponsors of the Rockdale City Suns and 2017 Maso Cup.