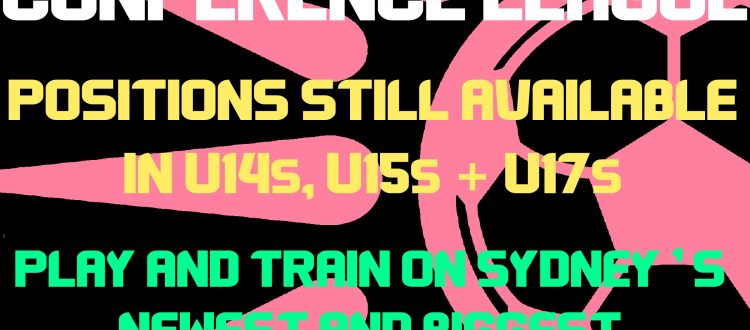 GIRLS CONFERENCE LEAGUE- LIMITED POSITIONS STILL AVAILABLE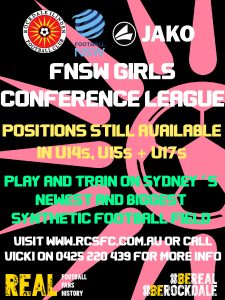 Positions remain available for all three grades, under 14,15 and 17's.
Licensed coaches, structured program and the chance to develop against other notable clubs including Blacktown City, and Parramatta FC, to name a few.
For more info, contact:
Technical Director Adrian Contarino adrianc.milano@gmail.com
Convenor: George Mavrocordatos 0412000908
Convenor: Vicki Phillips rockdalecitysunsfcwomens@gmail.com
FURTHER TRIAL DETAILS TO FOLLOW.