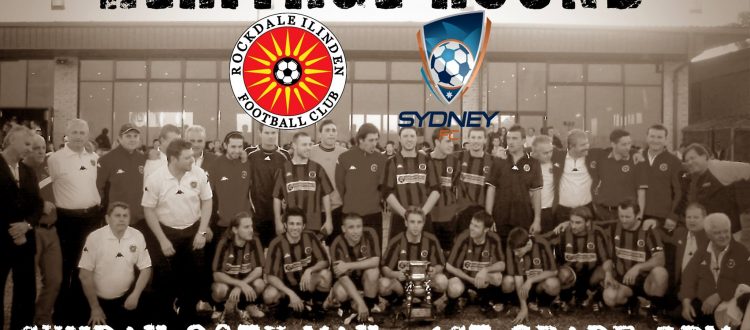 HERITAGE ROUND – ROCKDALE CITY SUNS V SYDNEY FC
All Former Rockdale 1st Grade Players Receive Free Entry this Sunday.
Simply text your name and years you played to Dennis on 0417 028 912 by this Friday, 26 May by 5pm.

This Sunday, Rockdale City Suns FC host Sydney FC in Round 12 – Heritage Round – of the PS4 NPL New South Wales season. A match with special meaning to the Rockdale Fans, Players, and Committee members, past and present, as the Suns honour those who served the Club in years gone by.
On the field, 3 very tasty matches.
At 1 pm – Rockdale's 2nd placed 18s face 1st placed Sydney FC in a match where a win will see our 18s go to the top of the table.
At 3 pm – Rockdale's 20s have started to hit their straps dropping only 1 match in their past 5 and will look to get back into the winner's list.
And the main event – 5 pm, The Suns' boys have dropped to 5th place with 3 league losses in a row and will band together and fight to get the season back on track. A very tight table at the top, with the 1st place only 4 points clear. The 3 winner's  points are crucial!
As part of Heritage Round, Rockdale City Suns First Grade players will wear the club's 1984 Strip, featuring a Red jersey with black side stripes, Black shorts and Red socks. A kit that will bring back many fond memories to our long time supporters.
The Club will also be producing a limited number of these 'Heritage Jerseys' which will be available for supporters to purchase. All jerseys will be as per the picture below and have the number "84" on the back, to commemorate RCSFC's Champion 1984 team.