LATEST NEWS – 24 FEBRUARY, 2017
ASSOCIATION PLAYERS WANTED!
We have been overwhelmed with the continued growth of our Association (Community) Junior and Senior teams. That said, we still have a few positions to fill in the following teams:
Under 10's (boys and girls)
Under 14's Boys
Under 12, 14 and 16 girls
All – Age Women
If you are interested in playing in a fun and friendly environment under the guidance of our Juniors Head Coach and former Sydney FC star, Kiki Naumoff, it's not too late.
For more info, call:
George on 0428883047 or
Vicki on 0425220439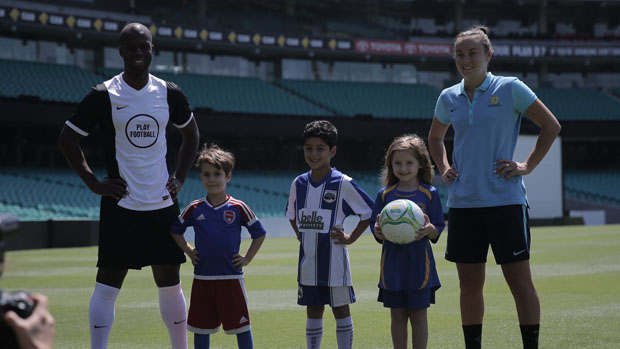 NEWS – 20 FEBRUARY, 2017
RCSFC ASSOCIATION JUNIORS TD | KIKI NAUMOFF
We're proud to announce former Sydney FC rising star, Kiki Naumoff as our Association Juniors TD that will head up our St George Football Association coaching structure and juniors development.
Kiki, our current NPL New South Wales U15s coach, will provide a direct link between the structures and skills required to transition from our RCSFC Juniors through to elite Youth League football, and will assist and better develop our dedicated parent coaches.
For those wanting extra sessions, the RCSFC academy which commenced last season, will again be available to players wanting to participate, with small group sessions directed by Kiki for just $10 per session for RCSFC Juniors players.
To register for the Rockdale City Suns FC in 2017, follow the below link and register online, and come in this Saturday from 10am to 3pm or next saturday from 10am to 3pm to be sized up for your 2017 Puma playing kit.
PRICE DROP for U6s and U7s ($240) and no increase for all other age groups (U8 – U17 $270 & All Age $340). Rego includes Puma Playing Shirt, Shorts & Socks, A Puma Hoody, a Puma Bag, Rego, Insurance, Trophies and Photos, as well as a ball for all our U6-U17 players and squad ball allocation for the older age groups.
http://www.myfootballclub.com.au/