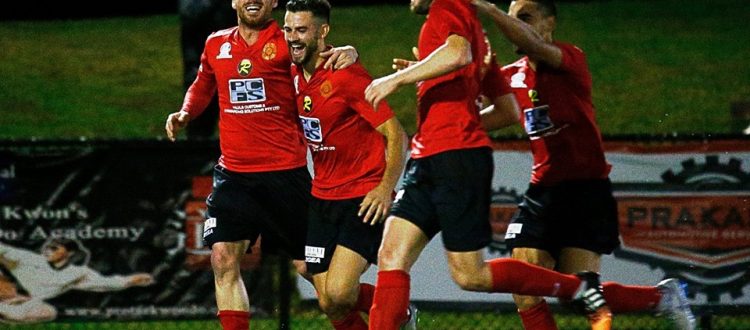 ROUND 12- ROCKDALE v SYDNEY UNITED- Sunday 26 May @ Ilinden Sports Centre- NEW KICK OFF TIMES!
This week we are at home against Sydney United in Round 12 of the NPL NSW Mens 1 action.  The game will mark the commencement of the second half of the season.
Should be a cracking game.
Please note change of kick off times.
Game details:
ROCKDALE CITY SUNS v SYDNEY UNITED 58 FC
SUNDAY 26 MAY 2019
ILINDEN SPORTS CENTRE
First grade kick off 3pm
(under 20's are playing at 1pm, under 18's at 5pm).
PLEASE NOTE:
MATCH DAY RESTRICTIONS APPLY TO THIS FIXTURE.
NO AWAY ACTIVE SUPPORT WILL BE PERMITTED ENTRY TO THE STADIUM FOR THIS FIXTURE.
FFA AND FNSW CODES OF CONDUCT APPLY.
ANY PERSON FOUND TO BE IN VIOLATION OF ANY TERM OF ENTRY WILL BE SUBJECT TO FURTHER SANCTION.