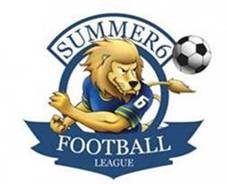 SUMMER 6'S FOOTBALL IS COMING TO ROCKDALE- REGISTER YOUR TEAM NOW!
We are pleased to announce that this upcoming Summer Football Season we have engaged the professional services of Summer 6 Football League to work with the club.
Summer 6 Football League is run by former Australian U17 Youth International Nick Bosevski a former player of our club as well as Marconi Fairfield(NSL),Sydney United (NSL) ,RFC Liege (Belgium), IFK Norrkoping (Sweden).
Nick will brings us plenty of experience as he has ran successful 6 A-Side competitions over the last 10 years and currently has various other centres where he conducts his leagues.
We see this as a huge advantage as it's the only league in Sydney where winners of each area come together and play in Summer 6 Football League Champions League .
We are glad to announce this seasons champions league will be held at Rockdale on the 21st or 22nd of December.
All ages are welcome however divisions will be filled on a first come first serve basis .
Registrations will open in July 2019 for any further information please visit www.summer6.com.au
Looking forward to seeing all the teams participant in this new & exciting league for us and the club.
Get in early and register your team!