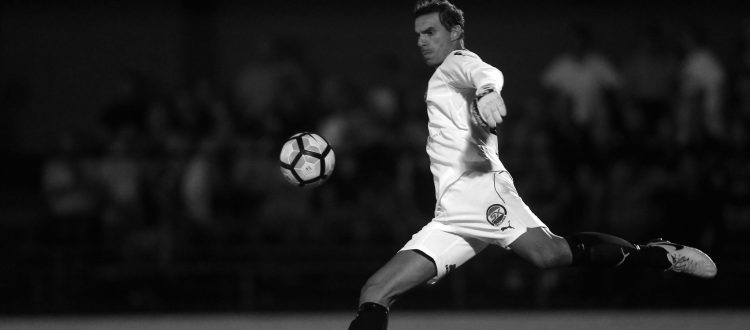 Suns Continue Winning Run
Rockdale City Suns maintained their impeccable record with a 3-2 PlayStation®4 National Premier Leagues NSW Men's victory against Hakoah Sydney City East.
The home side had the better of the first half chances but didn't capitalise on them and this allowed Rockdale City Suns to go into the break a goal up thanks to a strike from Aleks Canak.
The visitors galloped away with it in the second stanza of play before Hakoah mounted a spirited fight back with two late goals.
In the 12th minute a nice long cross from the right reached Andre De Jong who headed just wide of the intended target.
It was the opening salvo of the game and a clear declaration of intent by Hakoah Sydney City East.
Shortly afterwards a confident run by Jack Green ended with a shot that forced Rockdale City Suns goalkeeper Ante Covic into a great save low down to his right.
In the 20th minute, a corner was met beautifully by Anthony Frangie's header but the ball only glanced the crossbar.
It was a close call for Hakoah but even closer for Frangie again three minutes later who, after a goalmouth scramble, forced Covic into a very good reflex save.
Rockdale City's first chance arrived in the 24th minute when Harris Gaitatzis tried his luck from distance only to see the ball sail over the crossbar.
On the half hour mark, a powerful square drive from the left by Jordan Figon traversed the entire face of goal and just needed someone there to knock it in but it didn't happen for Rockdale.
Two minutes later Hakoah replied with De Jong who shot wickedly from the left only to see Covic turn the ball onto the crossbar, but in reality, the Rockdale custodian didn't know too much about that one.
In the 36th minute Aleksander Lekoski received the ball and then unleashed a powerful attempt on target that was well blocked by Covic.
It was another close attempt by the home side.
Rockdale City Suns took lead in 44th minute when a free-kick from Paul Reid was perfect for Aleksander Canak who ran through the middle and headed home.
The visitors then went into the break a goal up but it was somewhat of an injustice for Hakoah.
Rockdale City Suns doubled their lead in the 53rd minute when Gaitatzis played the ball to Figon who had a shot from just outside the box that went into the back of the net.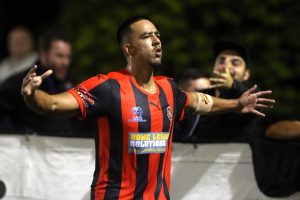 In 59th minute a nice in-swinging free-kick from the right by Dean Bereveskos was met by Frangie's header, but the ball went just wide of the target.
Gavin Rae's side were not done with yet.
Rockdale City Suns scored their third goal in the 64th minute when a powerful shot by Toufic Alameddine was saved, but only as far as Gaitatzis who forced it in with a nice drive.
Hakoah hit back in the 73rd minute when Steven Hesketh fouled De Jong in the box and it was a clear case of a penalty for referee Adrian Arndt.
Paul Orgad drilled it into bottom corner of the net to bring the home side back into the fray.
In the 80th minute a powerful shot from just outside the box by De Jong was turned over the crossbar by Ante Covic as Hakoah went close again before scoring shortly afterwards.
In the 83rd minute a free kick by Robert Ezekiel was headed by captain Brad Walker straight into the back of the net for Hakoah's second.
After the game, Rockdale City's player-coach Paul Reid was upbeat about having secured the three points but with the caveat that Hakoah could have gained something from the encounter.
"We knew from the start that they were a fit and physical team and we were probably fortunate to go up one-nil at half time," he said.
"They played better in the first half but we changed a few things around at half-time and it worked wonders to be honest.
"We were comfortable at 3-0 so it's disappointing to concede two late goals and be under pressure at 3-2. It would have been nice to have had a clean sheet but the three points are the main thing.
"We still have a lot of improvement, we can play better football, we are scoring goals but the main thing that we need to work on is conceding goals through a few lapses in concentration."
Over in the Hakoah dressing room their player-coach Gavin Rae was disappointed not to have capitalised on their full suite of chances.
"It's very frustrating because it was probably the best we played for a while but we didn't take those chances when we should have," he stated.
"Their first goal was a sucker-punch because we were on top in the first half but good teams will capitalise on mistakes which they did, but it's frustrating overall."
Match Stats
Hakoah Sydney City East:2 (Orgad 74', Walker 83')
Rockdale City Suns: 3 (Canak 44', Figon 53', Gaitatzis 64')
Saturday 1st April 2017
Hensley Athletic Field Pagewood
Referee: Adrian Arndt
Assistant Referees: James Tesoriero, Andrey Giev
Fourth Official: Nathan McOrist
HAKOAH SYDNEY CITY EAST: 1. Anthony Bouzanis, 3. Robert Ezekiel, 4. Bradley Walker, 7. Aleksander Lekoski, 10. Andre De Jong, 12. Jack Green (8. Paul Orgad 70'), 14. Anthony Frangie(11. Jordan Mundell 64'), 15. Dean Bereveskos, 16. Oliver Green, 17. Gideon Sweet, 19. Gavin Rae
Substitutes not used: 2. Remi Wolanski, 6. Cameron Draper, 45. Michael Figueira
Yellow Cards: Walker 50'
Red Cards: Nil
ROCKDALE CITY SUNS: 22. Ante Covic, 2. Daniel Petkovski, 15. Nicholas Petrillo, 4. Trent McClenahan, 19. Patrick Savor, 8. Aleksander Canak, 12. Idriss El Hafiane, 5. Paul Reid (3. Steven Hesketh 70'), 23. Jordan Figon (17.Toufic Alameddine 63'), 7. Alec Urosevski, 10. Harris Gaitatzis (11. Jonathan Grozdanovski 85').
Substitutes not used: 1. David Bradasevic, 14, Braydon Sorge
Yellow Cards: Canak 41', Petrillo 54', Hesketh 73
Red Cards: Nil
Player Ratings
3 – Harris Gaitatzis (RCS)
2 – Andre De Jong (HSC)
1 – Ante Covic (RCS)
-by Joe Russo, PlayStation®National Premier Leagues NSW Men's 1 Reporter, at Hensley Athletic Field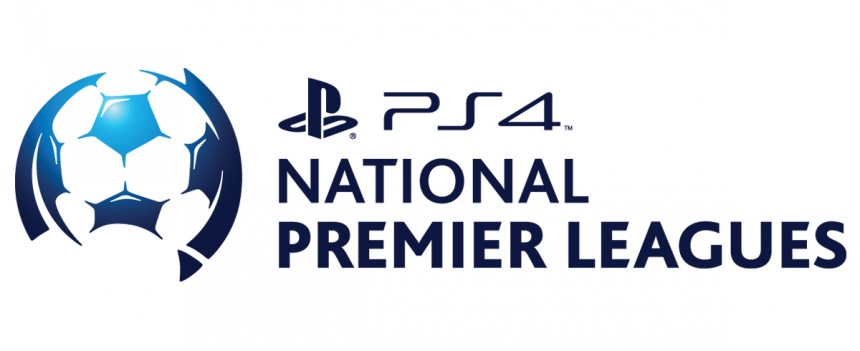 Media Enquiries to;