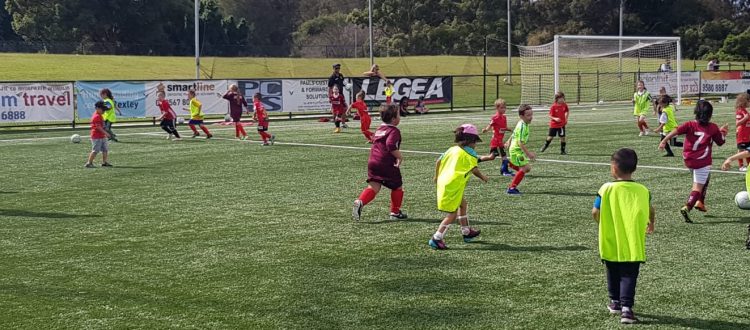 SUNS HOST FREE APRIL SCHOOL HOLIDAYS CLINICS
Commencing 23 April, continuing 24 April and finishing Friday 26 April 2019, Rockdale City Suns, together with its event partners, are hosting a unique and free of charge school holiday program of coaching clinics and tae kwon do classes.
At a time when we are confronted with numerous school holiday clinics at considerable charge to parents, our Club has teamed up with some football legends to put on a 3 day clinic absolutely free of charge.
The response has been overwhelming with over 200 kids registered.
The response from the kids attending day one was overwhelming, they absolutely loved it.
And who wouldn't when you look at some of the football legends who have put their hands up, at their own expense, to oversee the 3 days course.
The likes of Zlatko Nastevski, Billy McColl, Zoran Ilic, Vince Nastoski, Steve McDonald, Andrew Paschalidis, Spase Najdovski and a host of others.  Throw in Grand Master Kwon, Sash Petrovski and a number of others.  Finally, its all been coordinated by Rockdale legend Bill Pilovski.
The event has been sponsored by the Smartline Home Lending Centre at Bexley.
Rockdale City Suns will be looking to repeat this week's clinics in future school holidays.