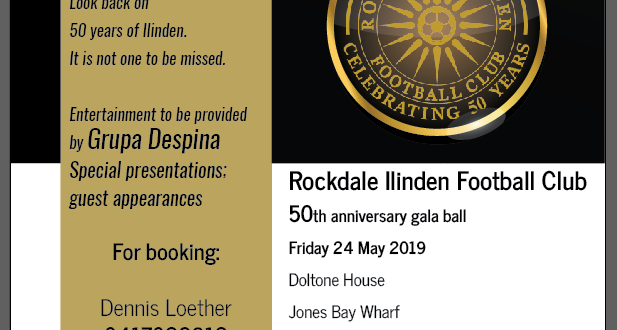 50th ANNIVERSARY DINNER- FRIDAY 24 MAY @ DOLTONE HOUSE- 20 tickets left!
This year is the 50th anniversary for the Club.
It is a wonderful achievement.
We invite all supporters, sponsors, current and former players, officials past and present, and football fans to join us for a night of celebration on Friday 24 May 2019 at Doltone House, Jones Bay Wharf.
We have a number of special guests lined up for the evening, fantastic entertainment, special presentations, and a splendid 5 course meal. Cost of ticket includes beer, wine and scotch whiskey.
Get in early and purchase your table.
We also have a limited number of Corporate tables on offer. Cost includes event branding and prime location seating.
Join with us to celebrate 50 years of the Rockdale Ilinden Football Club.