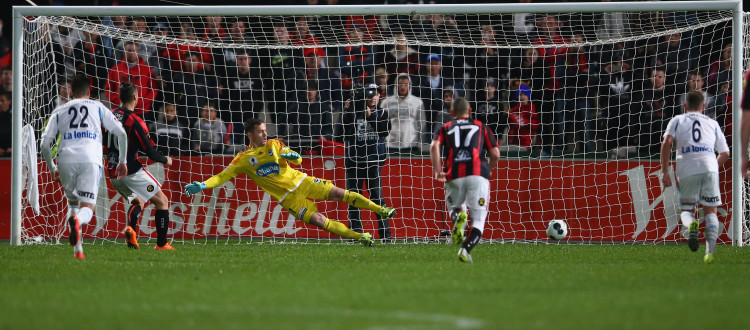 Last year 53 players from PS4 NPL clubs secured contracts with a Hyundai A-League club, with players such as Jacob Tratt, Nikola Mileusnic and Joel Allwright illustrating the role the PS4 NPL plays as a breeding ground for aspiring footballers.
This year's various PS4 NPL competitions will feature a host of Australia's best aspiring young players as well as a number of high profile former Hyundai A-League stars including Ante Covic, Matt Thompson, Spase Dilevski, Leo Bertos, Jean Carlos Solorzano and Massimo Murdocca.
Furthermore, the PS4 NPL now encompasses numerous divisions (PS4 NPL 2, PS4 NPL 3 etc) and women's competitions in selected States. A number of former Westfield W-League players who will grace fields in the PS4 NPL Women's competitions include Amy Jackson, Michelle Carney and Abbey Lloyd.
"The PS4 NPL continues to go from strength to strength with greater opportunities for our talented players, coaches and clubs," said FFA CEO David Gallop.
"We are excited to kick off the third year of our partnership with naming rights partner PlayStation4 and in 2017 we are delighted to also see the introduction of PlayStation 4 NPL Women's competitions across five of the Member Federations.
"The impressive crowd numbers and interest during last year's PS4 NPL highlights the stature of these competitions and the increasing professionalism of clubs and Member Federations both on and off the field across all of their operations."
"After seeing Green Gully and Redlands United defeat Hyundai A-League clubs in the Westfield FFA Cup last year, it's evidence that the standard of the PS4 NPL is on an upward curve and this gives credence to the recent report that football is Australia's largest club-based participation sport."
Managing Director of Sony Interactive Entertainment Australia, Michael Ephraim said, "Whether it's by strapping on a pair of boots or picking up a controller, PlayStation's passion for football has always lived both on and off the field."
"This year, we are celebrating three years of partnership with FFA and we're incredibly proud to see how the strength of our collaboration has contributed to the growth of the PS4 NPL into a true breeding ground of Australian football talent."
The PlayStation 4 NPL spans across State and Territories with each of the eight semi-professional competitions preparing to kick off their respective seasons.
Football Federation Victoria is the first Member Federation to kick off its PS4 NPL 2017 Season with Oakleigh Cannons taking on Kingston City in the season opener this Thursday night (9 February).
Football Federation South Australia commences its season the following Thursday with a Grand Final rematch between Campbelltown City and Adelaide City.
There is also a blockbuster season opener in Northern NSW Football with PS4 NPL Northern NSW heavyweights Edgeworth FC and Broadmeadow Magic facing off.
As per last year, all nine Australian Hyundai A-League clubs will continue to compete in PlayStation 4 NPL competitions, with five of the nine clubs competing in the top division in their respective States in 2017.
This year, Capital Football will commence a PlayStation 4 NPL Women's competition, joining Football NSW, Football Queensland, Football Federation South Australia and Football Federation Victoria as Member Federations to have a PS4 NPL Women's League. Football Federation Tasmania will introduce a PS4 NPL Women's competition in 2018.
PS4 NPL 2017 Season Start Dates
The opening round of matches in the PS4 NPL competitions around the country will commence on the following dates:
| | |
| --- | --- |
| PlayStation 4 NPL Competition | Start Date |
| Football Federation Victoria | Thursday 9 February |
| Football Federation South Australia | Thursday 16 February |
| Football West | Friday 17 February |
| Football Queensland | Saturday 25 February |
| Football Federation Tasmania | Friday 10 March |
| Northern NSW Football | Friday 10 March |
| Football NSW | Saturday 11 March |
| Capital Football | Saturday 1 April |
These competitions will culminate in the PS4 NPL 2017 Finals Series to determine the national champions. Football NSW club Sydney United 58 FC were crowned PS4 NPL Champions of Australia in 2016.
Rockdale City Suns FC's first Competition Match will be against Sydney FC;
TIME/DATE: for 1st Grade;
7:45 PM / SAT 11 MAR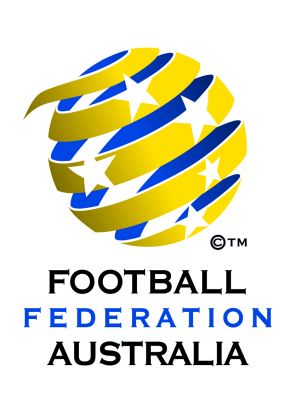 Original article written by FFA Staff writers.