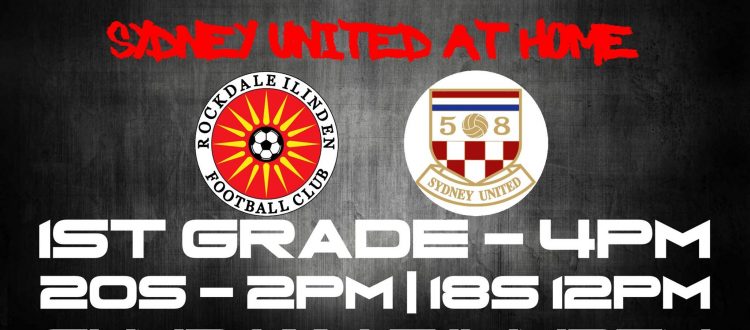 Round 2- First Home Game for 2017 Season
Round 2 | Rockdale City Suns v Sydney United 58
This Sunday, fresh off a 2-1 win away to Sydney FC, Rockdale City Suns FC host 2016 Premiers, Sydney United 58 FC in Round 2 of the PS4 NPL New South Wales season.
Scheduled Kick Off Times:
1st Grade – 4pm, Under 20's – 2pm and Under 18's – 12pm – at the Rockdale – Ilinden Sports Centre – 468 West Botany Street, Rockdale.
SECURITY – This Sunday, all away active support will be refused entry. Officials from both Clubs will be positioned at the gate to help identify supporters.
Round 2 Preview – PS4 NPL NSW Men's
Written By: Football NSW Media
There is no more time for dusting off any cobwebs as the PlayStation®4 National Premier Leagues NSW Men's competition enters Round 2.
There were goals, upsets and plenty of excitement in Round 1 and Round 2 is set to feature even more action on the pitch. This week's match of the round heads to Ilinden Sports Centre as Rockdale City Suns host Sydney United 58 FC.
Match of the Round
Rockdale City Suns v Sydney United 58, 4pm Sunday at Ilinden Sports Centre
Paul Reid's Rockdale City Suns return to Ilinden Sports Centre for the first time the season fresh off the back of a hard-fought round one win against Sydney FC.
The Round 1 win was a solid performance for the Suns but there were still plenty of signs of off-season rust.
Ante Covic had a stellar PlayStation®4 NPL NSW Men's competition debut and is sure to be tested by a dynamic Sydney United 58 outfit which includes prolific attackers Panny Nikas, Nick Olsen and Glen Trifiro and the possible return from injury of skipper Nick Stavroulakis to assist the trio.
The Reds were surprise losers in Round 1 and will be determined to get off the mark this week.
Blacktown City v Sutherland Sharks, 7pm Saturday at Lilys Football Centre
Blacktown City's 1-1 draw to Hakoah Sydney City East was the one of the biggest shocks of Round 1.
The PlayStation®4 National Premier Leagues NSW Men's champions were caught off guard by a determined Hakoah side and were lucky defender Shayne D'Cunha scored in the final moments to rescue a last gasp draw.
Sutherland shouldn't expect the same early season jitters from City. Tomohiro Kajiyama was a standout performer for the Sharks last week in a losing side and will lead the charge against Blacktown.
Both teams like to play exciting football and feature players who can break a game open with a moment of brilliance.
Expect plenty of goals.
Sydney Olympic FC v Wollongong Wolves, 3pm Sunday at Belmore Sports Ground
Jamie Monroy enjoyed a perfect start to life as Sydney Olympic coach with a 2-0 win against Bonnyrigg White Eagles.
This week he must continue his strong start in front of the passionate Olympic faithful at Belmore Sports Ground when his side hosts fellow Round 1 winners Wollongong.
Japanese attacker Yu Kubuki was a revelation for Olympic last week scoring both his team's goals. Wollongong's defenders are sure to be more prepared for Kubuki this time around.
Patrick Antelmi will be the man leading the charge for the Wolves, but also keep an eye out for former Japanese international Tashiro Yuzo in what will be his second match for the South Coast club.
Parramatta FC v Sydney FC, 3pm Sunday at Melita Stadium
A highly sought after first win of the season goes on the line on Sunday when Parramatta FC hosts Sydney FC.
Parramatta FC conceded three goals last week in their loss to Wollongong and will need to tighten up defensively before the electric attack of the Sky Blues comes to Melita Stadium.
Sydney FC were impressive despite going down 2-1 in Round 1 to Rockdale.
Speed is Sydney's weapon of choice, with exhilarating attacking options like Bai Antoniou, Charles Lokolingoy and week one goal scorer Chris Zuvela, and the competition new boys aren't scared to use it.
Manly United v Bonnyrigg White Eagles FC, 3.30pm Sunday at Cromer Park
Manly United gave departing coach Paul Dee a winning farewell in the opening round with a 3-1 victory on the road against Sutherland Sharks.
They must now prepare for life without their influential gaffer starting this week against Bonnyrigg.
Manly have brought in a number of quality signings this season including Dylan Macallister, Sasa Macura and Nikola Taneski. All three made an impact in their first game for the club as the boys from the Northern Beaches overpowered Sutherland.
Bonnyrigg continue to battle an injury crisis and will again be forced an understrength side however they did give a debut to 16-year-old Luke Ivanovic
The White Eagles looked far more functional in the second half of last week's match after extensive tactical changes by coach Brian Brown at the break.
With a better understanding of his injury struck squad, Brown and his team will be a more difficult team to break down.
APIA Leichhardt Tigers v Hakoah Sydney City East, 4.45pm at Lambert Park
After a disappointing 2016 season, APIA kicked off the new year with a bang. A 2-1 win against last season's PlayStation®4 National Premier Leagues NSW Men's Premiers Sydney United 58.
Jordan Murray was outstanding for the Tigers and stands to carry much of the goal scoring burden for Danial Cummins' side. Tasuku Sekiya also returned for Leichhardt and continued to build on his strong form from 12 months ago.
Their opposition this round is Hakoah Sydney City East who are riding high after an impressive 1-1 draw against Blacktown City.
Hakoah were minutes away from claiming the win against Blacktown and will use the great result as inspiration to spur them on for the rest of the season.
Now in their second season in the PlayStation®4 National Premier Leagues NSW Men's competition, Hakoah are developing a reputation for disrupting the bigger teams and are always a good chance of pulling off an upset.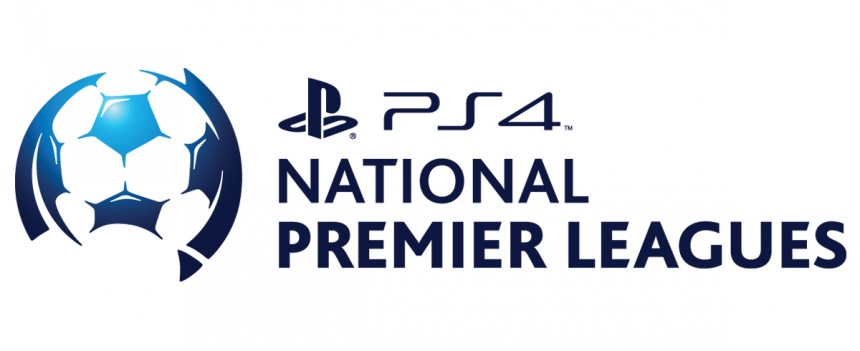 NPL Youth –
Round 3 | Rockdale City Suns FC v St George FC
Rockdale City Suns FC meet with St George FC this Saturday, 18th of March at the Rockdale-Ilinden Sports Centre.
Under 13's Kick off at 1:00pm
Under 14's Kick off at 2:25pm
Under 15's Kick off at 3:45pm
Under 16's Kick off at 5:20pm
Come on out to the Rockdale-Ilinden Sports Centre and support our Youth Players.