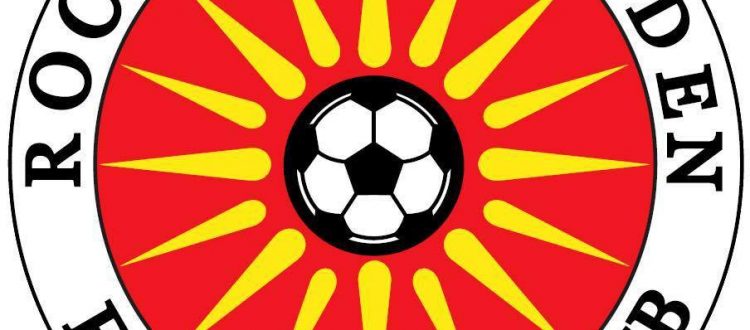 SUNS DOWN BONNYRIGG IN ROUND 4!
Last Saturday night our boys travelled to Bonnyrigg for our round 4 clash.
despite travelling 3-0 at half time, our boys stormed home to win 4-3 in a fantastic win.
Football NSW match report below:
SUNS PULL OFF MIRACULOUS 'HOUDINI' ACT AGAINST HAPLESS WHITE EAGLES
Rockdale City Suns have pulled off one of the most spectacular comebacks in recent seasons to snatch an unlikely 4-3 victory against Bonnyrigg White Eagles at Bonnyrigg Sports Club on Saturday.
Two first half goals from defender David Vrankovic and a belter from Shervin Adeli had the White Eagles cruising with a 3-0 lead after the first 45 minutes despite Mun So Gil's red card mid-way through the half.
But the Suns rallied, as Blake Ricciuto got them on the board before Alec Urosevski levelled the scores and finally substitute Toufic Alameddine found the incredible winner.
It was a heartbreaking result for Bonnyrigg who have struggled for consistency this season and were in desperate need of a victory.
The home side had the lead after eight minutes in fortunate circumstances.
Ray Miller's shot come pass found the feet of Vrankovic who composed himself and placed the ball beyond Ante Covic.
Not even 60 seconds later and Alec Urosevski almost had the Suns level, his shot going inches wide of the far post.
Diaz sent a testing ball in on 17 minutes with the Rockdale defence scrambling, hardly clearing the ball out of danger.
The White Eagles number seven was in the mood and crossed in another fantastic ball, this time Shervin Adeli volleyed over from only a few feet away.
But the White Eagles doubled their advantage in the 24th minute as Vrankovic grabbed his second.
A fantastic ball in by Bradie Smith found the head of Vrankovic who made no mistake.
Things turned sour for the home side two minutes later as Mun So Gil was given his marching orders for a horrendous studs up challenge.
Brayden Sorge should've had the Suns back in this one but Bradasevic did well to save with his feet before Urosevski blasted the rebound into row Z.
The White Eagles kept pushing as Smith whipped another ball to the back post, this time Jewook Woo's header was blocked.
Woo should've had Bonnyrigg further in front on 38 minutes as Ray Miller slipped him in one on one with Covic, but the winger hit his effort over the bar.
The action continued as Figon burst through on 42 minutes for Rockdale but Bradasevic made a fantastic save low to his right.
It was three in the second minute of first half stoppage as Adeli scored a special.
In his first start of the season, Adeli found the top left corner with a special strike, giving Covic no chance.
The Suns started well in the second half and only three minutes in they cut the deficit immediately through Blake Ricciuto.
Ricciuto got on the end of a fine Urosevski cross at the near post, heading beyond Bradasevic.
The comeback continued as this time Urosevski got onto the end of a ball into the box, firing beyond Bradasevic in the 56th minute.
And the Suns had their equaliser in the 68th minute as Urosevski picked up his second.
Urosevski picked up a free-kick on the edge of the area and found the bottom left corner to the elation of the away fans.
Substitute Toufic Alameddine then made the amazing comeback complete in the 73rd minute.
Urosevski was playing like a man possessed as another set piece undone the home side's backline, this time Alameddine rising at the far post to head the ball home.
Rockdale had chances to further increase their lead but Bradasevic kept the home side in the clash with some fine saves.
Paul Reid was pleased with the comeback but disappointed with the Suns' start.
"I'm proud on the boys but we shouldn't be in that position," he said.
"If you come to Bonnyrigg and not expect a fight, what's the point of playing football.
"We didn't turn up in the first half, there was a send off, we changed it up at half time.
"I had the belief and told the boys to show some hunger, a bit of fight and that we could win this game 4-3."
At the other end, Brian Brown was devastated with the final outcome of the match.
"It was heartbreaking," Brown said.
"We probably should've had two more goals in the first half, two great chances.
"The send off killed the game, we just lost our discipline in the second half and poor decisions lost us goals."
Match Stats
Bonnyrigg White Eagles 3 (Vrankovic 8', 24', Adeli 45+2')
Rockdale City Suns 4 (Ricciuto 48',  Urosevski 56', 68', Alameddine 73')
Bonnyrigg Sports Ground, Bonnyrigg
Saturday, March 31, 2018 
Referee: B Abraham
Assistant Referees A Giev, N Wotton
Fourth Official: N Farmer
Bonnyrigg White Eagles: 21. Bradasevic, 10. Adeli, 7. Diaz, 16. Gallaway, 18. Gil, 15. Miller, 17. O'Rourke (9. Peterson 80'), 14. Smith, 3. Vrankovic (12. Bereveskos 80'), 22. Woo, 6. Zonjic.
Substitutes Not Used: 1. Chronopoulos, 20. Tosi, 13. Mackenzie.
Yellow Card: Adeli 59', Smith 77'
Red Card: Gil 26'
Rockdale City Suns: 1. Covic, 9. Antoniou( 19. Savour), 12. El Hafiane, 23. Figon, 10. Gaitatzis, 3. Hesketh (Alameddine), 4. McClenahan, 2. Petkovski, 6. Ricciuto, 14. Sorge, 7. Urosevski.
Substitutes Not Used: 21. Neil, 5. Reid, 25. Soutter.
Yellow Cards: Urosevski 60', Covic 76', Savour 90+3
Red Cards: Nil
Player ratings 
3 – Urosevski (RCS)
2 – Bradasevic (BWE)
1 – Ricciuto (RCS)
-By National Premier Leagues NSW reporter Nikola Pozder